Take an example from nature – a master of natural stone compositions
Natural stone is a product which Valmarg Stone is proud of. It is used in the interior and the exterior, as a basic material or as stone compositions and relaxation areas in the garden. When we decide to create beautiful places with natural stone, we can take an example from nature. It is the greatest master of combining piles of stones. It can sort them casually or surprising correctly, but will always fascinate with the created composition.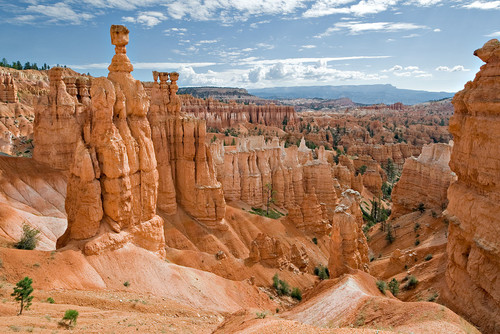 Hoodoo piles
Such piles can be found in desert areas. The piles resemble small towers of stones with different sizes.
Gaelic piles Cairn
Another type of a natural composition of natural stones is a cairn – it is a Gaelic word meaning a pile of stones that mark a route. These piles have existed since ancient times. They are usually used as landmarks, but can also identify a grave, a battlefield and others.
Arctic stone compositions inukshuk
The third type of piles is typical for the Inuit – the inhabitants of the Arctic regions. They are called inukshuk and the requirement for them is to be in the form of figures.
Stone piles of masters of stone compositions
Stone compositions, created by Seattle stonemason Cameron Scott are inspired by hoodoo, cairn and inukshuk compositions. Their height is 14 feet. Their supporting metal rods are 2 inches (5 cm) in diameter.
Resembling pyramids, the stacked stone piles are also known as earth pyramids. Another master in this field, Andy Galsworthy, is using them as central elements in shaping the landscape.
Some cairn type compositions are formed like egg-shaped construction – a great solution for the garden, prompting to rest and relaxation.
Creations of nature using the golden ratio – a source of inspiration
We can take an example from many creations of nature when planning compositions for the yard and garden. The snail shells, even fruits and vegetables – cabbage, pineapple and others, as well as eggs are examples of the golden ratio. This is a rule that has long attracted both artists and scientists. So created by the nature creations remain proudly straight and immovable, although it does not use glue or mortar.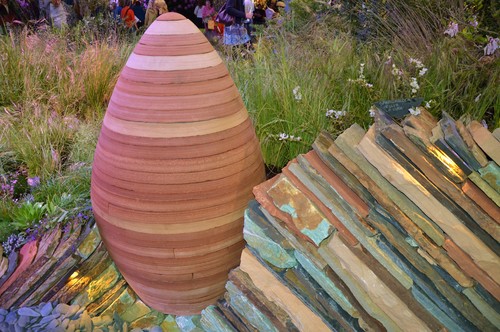 Stone compositions – a way to form a curb and prevent landslides
Stone tiles offered by Valmarg Stone can be used for forming a curb. For a more original solution the curb can be shaped at an angle, for example 45 degrees. There is no need to worry about slipping of the ground – over time the tiles arranged side by side will settle more solid and will stick to each other.
Create your stone compositions with Valmarg Stone materials
Natural stones offered by Valmarg Stone can be used to create a variety of compositions, both in the interior and outdoors. Arrange them symmetrically or asymmetrically, combine colors, shapes and sizes. Nature will tell you how to proceed and complete the process of creating your unique stone compositions.
Източник: http://www.houzz.com